| | | |
| --- | --- | --- |
| " | The Command Center is the main hub for your Base and manages all operations. Upgrade the Command Center to unlock more buildings. | " |
Often called CC for short, this is the main building in the game. All other Building's Levels are limited to the same level as the CC, or lower, and therefore all progress is limited by CC level. In March 2013 new Buildings were introduced which had other Buildings besides the CC limit their construction Level; one example is the Constructor which is limited by the CC Level and the Defense Lab's Level.
Click on the CC and its Build key or the Build key on the right HUD to bring up a list of buildings that can be installed on its Base. Base size is increased at L13, L14, L16, and L17 CC.
If your CC is destroyed in combat, you lose the battle, so be sure to surround it in a cluster of turrets and buildings. The CC is not always the target of troops; most troops target the sniper turrets first. When you destroy a CC, you win the battle even if you had not attacked the other Buildings. So, the best strategy for winning a battle is to target the CC and get as near as possible, so you can bring in Battle Cruisers, Blast Bots, Bombas, Decimators, Pulse Tank, Specters, or Devastators to finish it off. General Strom's Plasma Cannon and General Thrax's Focus Fire and Energy Beam can bypass other buildings altogether and win a battle in seconds. This is an extremely good way to defeat a base, although it does require a General's Orders.
Stats
[
]
Main
[
]
| Level | Health | Base Size | Time | | | Cores |
| --- | --- | --- | --- | --- | --- | --- |
| 1 | 300 | 900 | | 0 | 0 | |
| 2 | 600 | 900 | 1m | 10 | 10 | |
| 3 | 900 | 900 | 5m | 1,000 | 1,000 | |
| 4 | 1,200 | 900 | 30m | 6,000 | 6,000 | |
| 5 | 1,500 | 900 | 2h | 24,000 | 24,000 | |
| 6 | 1,800 | 900 | 8h | 50,000 | 50,000 | |
| 7 | 2,100 | 900 | 15h | 50,000 | 50,000 | |
| 8 | 2,500 | 900 | 1d5h15m | 50,000 | 50,000 | |
| 9 | 3,000 | 900 | 1d19h30m | 50,000 | 50,000 | |
| 10 | 7,500 | 900 | 2d9h45m | 50,000 | 50,000 | |
| 11 | 10,000 | 900 | 3d | 50,000 | 50,000 | |
| 12 | 15,000 | 900 | 3d11h20m | 50,000 | 50,000 | |
| 13 | 20,000 | 1,000 | 4d4h | 50,000 | 50,000 |  2 |
| 14 | 25,000 | 1,150 | 4d4h | 50,000 | 50,000 |  2 |
| 15 | 35,000 | 1,150 | 4d4h | 50,000 | 50,000 | |
| 16 | 45,000 | 1,250 | 6d12h40m | 70,000 | 70,000 | |
| 17 | 60,000 | 1,350 | 7d12h | 100,000 | 100,000 | |
| 18 | 75,000 | 1,350 | 7d12h | 120,000 | 120,000 |  2 |
| 19 | 95,000 | 1,350 | 7d12h | 145,000 | 145,000 |  2 |
| 20 | 115,000 | 1,350 | 7d12h | 170,000 | 170,000 |  2 |
| 21 | 135,000 | 1,350 | 7d12h | 195,000 | 195,000 |  2 |
| 22 | 155,000 | 1,350 | 7d12h | 220,000 | 220,000 |  2 |
Aurora
[
]
See Aurora-1
| Level | Health | Base Size | Time | | | Cores |
| --- | --- | --- | --- | --- | --- | --- |
| 1 | 300 | 900 | | 0 | 0 | |
| 2 | 600 | 900 | 1m | 10 | 10 | |
| 3 | 900 | 900 | 5m | 1,000 | 1,000 | |
| 4 | 1,200 | 900 | 30m | 6,000 | 6,000 | |
| 5 | 1,500 | 900 | 2h | 24,000 | 24,000 | |
| 6 | 1,800 | 900 | 8h | 50,000 | 50,000 | |
| 7 | 2,100 | 900 | 15h | 50,000 | 50,000 | |
| 8 | 2,500 | 900 | 1d5h15m | 50,000 | 50,000 | |
| 9 | 3,000 | 900 | 1d19h30m | 50,000 | 50,000 | |
| 10 | 7,500 | 900 | 2d9h45m | 50,000 | 50,000 | |
| 11 | 10,000 | 900 | 3d | 50,000 | 50,000 | |
| 12 | 15,000 | 900 | 3d11h20m | 50,000 | 50,000 | |
| 13 | 20,000 | 1,000 | 4d4h | 50,000 | 50,000 |  2 |
| 14 | 25,000 | 1,150 | 4d4h | 50,000 | 50,000 |  2 |
| 15 | 35,000 | 1,150 | 4d4h | 50,000 | 50,000 | |
| 16 | 45,000 | 1,250 | 6d12h40m | 70,000 | 70,000 | |
| 17 | 60,000 | 1,350 | 7d12h | 100,000 | 100,000 | |
| 18 | 75,000 | 1,350 | 7d12h | 120,000 | 120,000 |  2 |
| 19 | 95,000 | 1,350 | 7d12h | 145,000 | 145,000 |  2 |
| 20 | 115,000 | 1,350 | 7d12h | 170,000 | 170,000 |  2 |
| 21 | 135,000 | 1,350 | 7d12h | 195,000 | 195,000 |  2 |
| 22 | 155,000 | 1,350 | 7d12h | 220,000 | 220,000 |  2 |
Caldera
[
]
See Caldera-2
| Level | Health | Base Size | Time | | | Cores |
| --- | --- | --- | --- | --- | --- | --- |
| 1 | 300 | 900 | | 0 | 0 | |
| 2 | 600 | 900 | 1m | 10 | 10 | |
| 3 | 900 | 900 | 5m | 1,000 | 1,000 | |
| 4 | 1,200 | 900 | 30m | 6,000 | 6,000 | |
| 5 | 1,200 | 900 | 2h | 24,000 | 24,000 | |
| 6 | 1,500 | 900 | 8h | 50,000 | 50,000 | |
| 7 | 2,000 | 900 | 15h | 50,000 | 50,000 | |
| 8 | 2,500 | 900 | 1d5h15m | 50,000 | 50,000 | |
| 9 | 3,500 | 900 | 1d19h30m | 50,000 | 50,000 | |
| 10 | 5,000 | 900 | 2d9h45m | 50,000 | 50,000 | |
| 11 | 7,500 | 900 | 3d | 50,000 | 50,000 | |
| 12 | 10,000 | 900 | 3d11h20m | 50,000 | 50,000 | |
| 13 | 15,000 | 1,000 | 3d11h20m | 50,000 | 50,000 |  2 |
| 14 | 25,000 | 1,150 | 3d11h20m | 50,000 | 50,000 |  2 |
| 15 | 35,000 | 1,150 | 3d11h20m | 50,000 | 50,000 | |
| 16 | 45,000 | 1,250 | 5d20h | 70,000 | 70,000 | |
| 17 | 60,000 | 1,350 | 6d12h40m | 100,000 | 100,000 | |
| 18 | 75,000 | 1,350 | 7d12h | 120,000 | 120,000 |  2 |
| 19 | 95,000 | 1,350 | 8d11h20m | 145,000 | 145,000 |  2 |
| 20 | 115,000 | 1,350 | 9d10h40m | 170,000 | 170,000 |  2 |
| 21 | 135,000 | 1,350 | 10d10h | 195,000 | 195,000 |  2 |
| 22 | 155,000 | 1,350 | 11d9h20m | 220,000 | 220,000 |  2 |
Eclipse
[
]
See Eclipse-3
| Level | Health | Base Size | Time | | | Cores |
| --- | --- | --- | --- | --- | --- | --- |
| 1 | 300 | 900 | | 0 | 0 | |
| 2 | 600 | 900 | 1m | 10 | 10 | |
| 3 | 900 | 900 | 5m | 1,000 | 1,000 | |
| 4 | 1,200 | 900 | 30m | 6,000 | 6,000 | |
| 5 | 1,500 | 900 | 2h | 24,000 | 24,000 | |
| 6 | 2,000 | 900 | 8h | 50,000 | 50,000 | |
| 7 | 2,500 | 900 | 15h | 50,000 | 50,000 | |
| 8 | 3,500 | 900 | 1d5h15m | 50,000 | 50,000 | |
| 9 | 5,000 | 900 | 1d19h30m | 50,000 | 50,000 | |
| 10 | 7,500 | 900 | 2d9h45m | 50,000 | 50,000 | |
| 11 | 10,000 | 900 | 3d | 50,000 | 50,000 | |
| 12 | 15,000 | 900 | 3d11h20m | 50,000 | 50,000 | |
| 13 | 20,000 | 1,000 | 3d11h20m | 50,000 | 50,000 | |
| 14 | 25,000 | 1,150 | 3d11h20m | 50,000 | 50,000 | |
| 15 | 35,000 | 1,150 | 3d11h20m | 50,000 | 50,000 | |
| 16 | 45,000 | 1,250 | 5d20h | 70,000 | 70,000 | |
| 17 | 60,000 | 1,350 | 6d12h40m | 100,000 | 100,000 | |
| 18 | 75,000 | 1,350 | 7d12h | 120,000 | 120,000 |  2 |
| 19 | 95,000 | 1,350 | 8d11h20m | 145,000 | 145,000 |  2 |
| 20 | 115,000 | 1,350 | 9d10h40m | 170,000 | 170,000 |  2 |
| 21 | 135,000 | 1,350 | 10d10h | 195,000 | 195,000 |  2 |
| 22 | 155,000 | 1,350 | 11d9h20m | 220,000 | 220,000 |  2 |
More information can be found in Base Design. Template:Clear
Promotions
[
]
2011
[
]
2012
[
]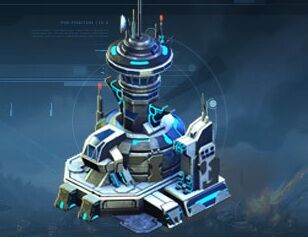 No Cerulean Cores for Command Center!, 2013 Jun 27
[
]
"
For a Limited Time Only, your Command Center buildings do not require Cerulean Cores to upgrade to Levels 10-14! Command Center build times have also been reduced by 20% for each level!

This reduction in core requirements and build times will end at 11AM PST on June 28, so upgrade your Command Center today!

"

—Edgeworld, Mail
80% Build Time Reduction for Command Center!, 2013 Jul 26
[
]
"
For a Limited Time Only, your Command Center build times have been reduced by 80% for each level! This reduction is in effect across your HQ, Aurora-1 and Caldera-2 bases!

This reduction in build times will end at 10am PST on July 29, so upgrade your Command Center today!

"

—Edgeworld, Mail
80% Build Time Reduction for Command Center!, 2013 Sep 12
[
]
"
For a Limited Time Only, your Command Center build times have been reduced by 80% for each level! This reduction is in effect across your HQ, Aurora-1 and Caldera-2 bases!

This reduction in build times will end at 10am PST on September 13, so upgrade your Command Center today!

"

—Edgeworld, Mail
Level 18 Command Center  Released!, 2013 Dec 12
[
]
"
Level 18 Command Center has arrived! Along with your usual increased Health and extra Buildings and Turrets, experience a whopping 25% reduction in Repair Time when you upgrade!

The war for Cerulea IV is escalating, capitalize on this new technology or become another statistic!

"

—Edgeworld, Mail
LEVEL 18 IS HERE!!!, 2014 Jan 22
[
]
"
The wait is over! Level 18 Buildings have arrived with a ton of new additions! You will see a greater increase in the power of your Troops, Buildings, Engineering Lab Parts and Generals, and significantly increased Warp Gate capacities at Level 18, so it is essential that you start upgrading your base today!

Be on the lookout for deals on Ruby Cores!

The war for Cerulea IV is going to a whole new level of excitement, capitalize on all of the technology advancements and upgrade today!!

"

—Edgeworld, Mail
Level 19 Upgrades Released!, 2014 Jun 24
[
]
"
Level 19 has arrived, and with it some new additions! You will see a greater increase in the power of your Troops, Buildings, Engineering Lab Parts and Generals!

Furthermore, you can build MORE Turrets, MORE Bunkers, MORE Barracks, MORE Factories and MORE Staging Areas along with an increased capacity of Staging Areas! You can now build up to 5 Bunkers with a Level 19 Command Center! Garrison troops in these new Bunkers to fortify your base's defenses!

The war for Cerulea IV is escalating, capitalize on this new technology or become another statistic! Stay tuned for more action to come soon!

"

—Edgeworld, Mail
Level 22 Build-A-Thon!, 2014 Oct 24
[
]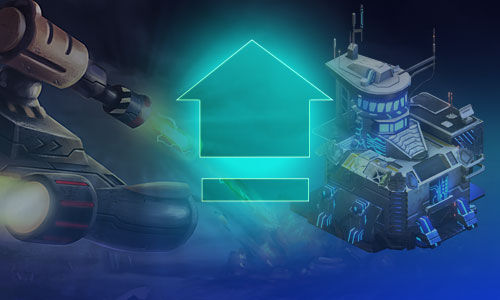 "
Greetings Commander,


With the release of Level 20-22 Buildings, there's never been a better time to upgrade!
A NEW Build-A-Thon has begun! Starting now until 3:00pm on October 27th, upgrading specific buildings will earn you rewards! This Build-A-Thon will include ALL buildings in your HQ!

Upgrade 2 Buildings to Level 22 and win 3 X-Factor Crates!

Upgrade 3 Buildings to Level 22 and win 1 Hacker's Crate + above prizes!

Upgrade 5 Buildings to Level 22 and win 1 Big Bang Bundle + above prizes!

Limit One Prize per Tier. Prizes will be paid out by October 30th, 2014.

The Build-A-Thon will end on 3:00pm PDT on October 27th.

-Good Luck

"

—Edgeworld, Mail
Build-A-Thon in HQ Base!, 2015 Sep 9
[
]
"
Greetings Commander,

Arm your bases and get ready for a Build-A-Thon!

Starting at 4:00pm on September 9th until 3:00pm on September 11th we have a chance for you to win additional prizes for upgrading 5 specific buildings on your Headquarter Base. Buildings that are upgraded in Aurora-1, Caldera-2, or Eclipse-3 will not count toward this Build-A-Thon

Buildings being tracked in the Build-A-Thon:
Command Center
Defense Simulator
Engineering Lab
Tech Lab
General's Quarters

Upgrade any 2 of these Buildings to Level 19 and win 3 Ruby Cores! (Limit 1)

Upgrade any 3 of these Buildings to Level 19 and win 3 Rebellion Patches + above prizes! (Limit 1)

Upgrade ALL 5 of these Buildings to Level 19 and win 3 Rebellion Crates + above prizes! (Limit 1)

Limit One Prize per Tier. Prizes will be distributed by Thursday, September 17th at 5:00pm PDT.

At this time there will be no additional prizes for upgrading buildings to to level 20 or beyond.

Remember, check out the store for resources and items to help with upgrading your Command Center, Defense Simulator, Engineering Lab, Tech Lab and General's Quarters in your Headquarter Base for this Build-A-Thon!

So what are you waiting on? Here is your chance to win stellar prizes! Remember, this Build-A-Thon ends at 3:00pm PDT on September 11th, so don't miss out!

Good Luck!
—The Edgeworld Team

"

—Edgeworld, Mail
Build-A-Thon in HQ Base!, 2015 Oct 22 16:00 (1d23h)
[
]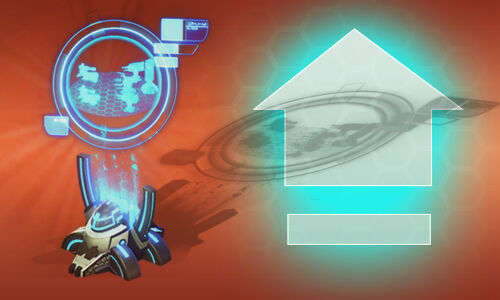 "
Greetings Commander,

Arm your bases and get ready for a Build-A-Thon!

Starting at 4:00pm on October 22nd until 3:00pm on October 24th we have a chance for you to win additional prizes for upgrading 5 specific buildings on your Headquarter Base. Buildings that are upgraded in Aurora-1, Caldera-2, or Eclipse-3 will not count toward this Build-A-Thon

Buildings being tracked in the Build-A-Thon:
Command Center
Engineering Lab
Generals Quarters
Defense Lab
Tech Lab

Upgrade any 2 of these Buildings to Level 15 and win 3 Dark Matter Mystery Boxes! (Limit 1)

Upgrade any 3 of these Buildings to Level 15 and win 2 Renegade Crates + above prizes! (Limit 1)

Upgrade ALL 5 of these Buildings to Level 15 and win 2 Quintessential Crates + above prizes! (Limit 1)

Limit One Prize per Tier. Prizes will be distributed by Friday, October 30th at 5:00pm PDT.

At this time there will be no additional prizes for upgrading buildings to to level 16 or beyond.

Remember, check out the store for resources and items to help with upgrading your Command Center, Defense Simulator, Engineering Lab, Tech Lab and General's Quarters in your Headquarter Base for this Build-A-Thon!

So what are you waiting on? Here is your chance to win stellar prizes! Remember, this Build-A-Thon ends at 3:00pm PDT on October 24th, so don't miss out!

Good Luck!
—The Edgeworld Team

"

—Edgeworld, Mail
Build-A-Thon in HQ Base!, 2015 Nov 15 16:00 (2d23h)
[
]
"
Greetings Commander,

Arm your bases and get ready for a Build-A-Thon!

Starting at 4:00pm on November 15th until 3:00pm on November 18th we have a chance for you to win additional prizes for upgrading EIGHT specific buildings on your Headquarter Base. Buildings that are upgraded in Aurora-1, Caldera-2, or Eclipse-3 will not count toward this Build-A-Thon

Buildings being tracked in the Build-A-Thon:
Command Center
Defense Simulator
Engineering Lab
Tech Lab
General's Quarters
Fleet Academy
Defense Lab
Shield Generator

Upgrade any 2 of these Buildings to Level 20 and win 2 X-Factor Crate! (Limit 1)

Upgrade any 4 of these Buildings to Level 20 and win 2 Rebellion Crates + above prizes! (Limit 1)

Upgrade any 6 of these Buildings to Level 20 and win 3 Quintessential Crates + above prizes! (Limit 1)

Limit One Prize per Tier. Prizes will be distributed by Wednesday, November 25th at 5:00pm PST.

At this time there will be no additional prizes for upgrading buildings to to level 21 or beyond.

Remember, check out the store for resources and items to help with upgrading your Command Center, Defense Simulator, Engineering Lab, Tech Lab, General's Quarters, Fleet Academy, Defense Lab, and Shield Generator in your Headquarter Base for this Build-A-Thon!

So what are you waiting on? Here is your chance to win stellar prizes! Remember, this Build-A-Thon ends at 3:00pm PST on November 18th, so don't miss out!

Good Luck!
—The Edgeworld Team

"

—Edgeworld, Mail
Build-A-Thon in HQ Base!, 2015 Dec 4 16:00 (2d23h)
[
]
"
Greetings Commander,

Arm your bases and get ready for a Build-A-Thon!

Starting at 4:00pm on December 4th until 3:00pm on December 6th we have a chance for you to win additional prizes for upgrading SIX specific buildings on your Headquarter Base. Buildings that are upgraded in Aurora-1, Caldera-2, or Eclipse-3 will not count toward this Build-A-Thon

Buildings being tracked in the Build-A-Thon:
Command Center
Engineering Lab
Tech Lab
General's Quarters
Fleet Academy
Defense Lab

Upgrade any 2 of these Buildings to Level 21 and win 2 Red Giant Crates Crates! (Limit 1)

Upgrade any 4 of these Buildings to Level 21 and win 2 Renegade Crates + above prizes! (Limit 1)

Upgrade any 6 of these Buildings to Level 21 and win 4 Tesseract Crates + above prizes! (Limit 1)

Limit One Prize per Tier. Prizes will be distributed by Friday, December 11th at 5:00pm PST.

At this time there will be no additional prizes for upgrading buildings to level 22.

Remember, check out the store for resources and items to help with upgrading your Command Center, Engineering Lab, Tech Lab, General's Quarters, Fleet Academy, and Defense Lab in your Headquarter Base for this Build-A-Thon!

So what are you waiting on? Here is your chance to win stellar prizes! Remember, this Build-A-Thon ends at 3:00pm PST on December 6th, so don't miss out!

Good Luck!
—The Edgeworld Team

"

—Edgeworld, Mail